Online Banking
Enjoy the convenience of 24 hour access to your LCB bank accounts. With our secure system, you can take advantage of all the features online banking offers: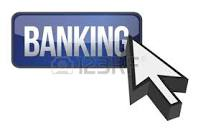 Secure access to all your LCB Accounts
Check account balance and see transaction history
See images of cleared checks
Bill Pay available at no charge to customers with a checking account
Transfer funds between your LCB checking and savings accounts
Make LCB loan payments
It's easy and convenient to use. Enroll Today!
Bill Pay
Save time, money and stamps by using our online bill pay service. LCB offers free online bill pay to all checking account customers.
VISA Debit Cards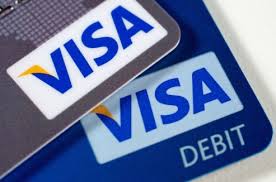 Instead of writing a check to pay for a purchase, use a LCB VISA Debit Card. It's quick, easy and safe. You can use the LCB VISA Debit Card anywhere VISA is accepted.
For you protection, LCB VISA Debit Cards are issued with a preset limit of $1,000 per day on purchases and $300 cash withdrawls. Limits can be raised by contacting LCB at 1-479-938-2511.
The LCB VISA Debit Card allows you to access your accounts by ATM's  using your Personal Identification Number (PIN).
make cash withdrawls from a checking or savings account
obtain balance information
Shazam Bolt$

The new mobile app that lets you track your LCB accounts.
Check your account – anytime, anywhere, for FREE! With the Shazam Bolt$ app, you can automatically receive email alerts 24/7 whenever a debit card purchase is made where your card is not present, such as telephone or Internet orders. You're also notified when potentially fraudulent activity occurs, including purchases for large amounts or transactions in foreign countries. You'll know right away whether the purchases are valid… so you can call immediatley and put a stop to any fraud!
Requires customer to have a LCB VISA Debit Card and smart phone or home computer. Download app at either Google Play or App Store!
E-statements
Sign up for e-statements and get you LCB bank statement through LCB Online Banking.
Call 1-479-938-2511 to set up your e-statement account.